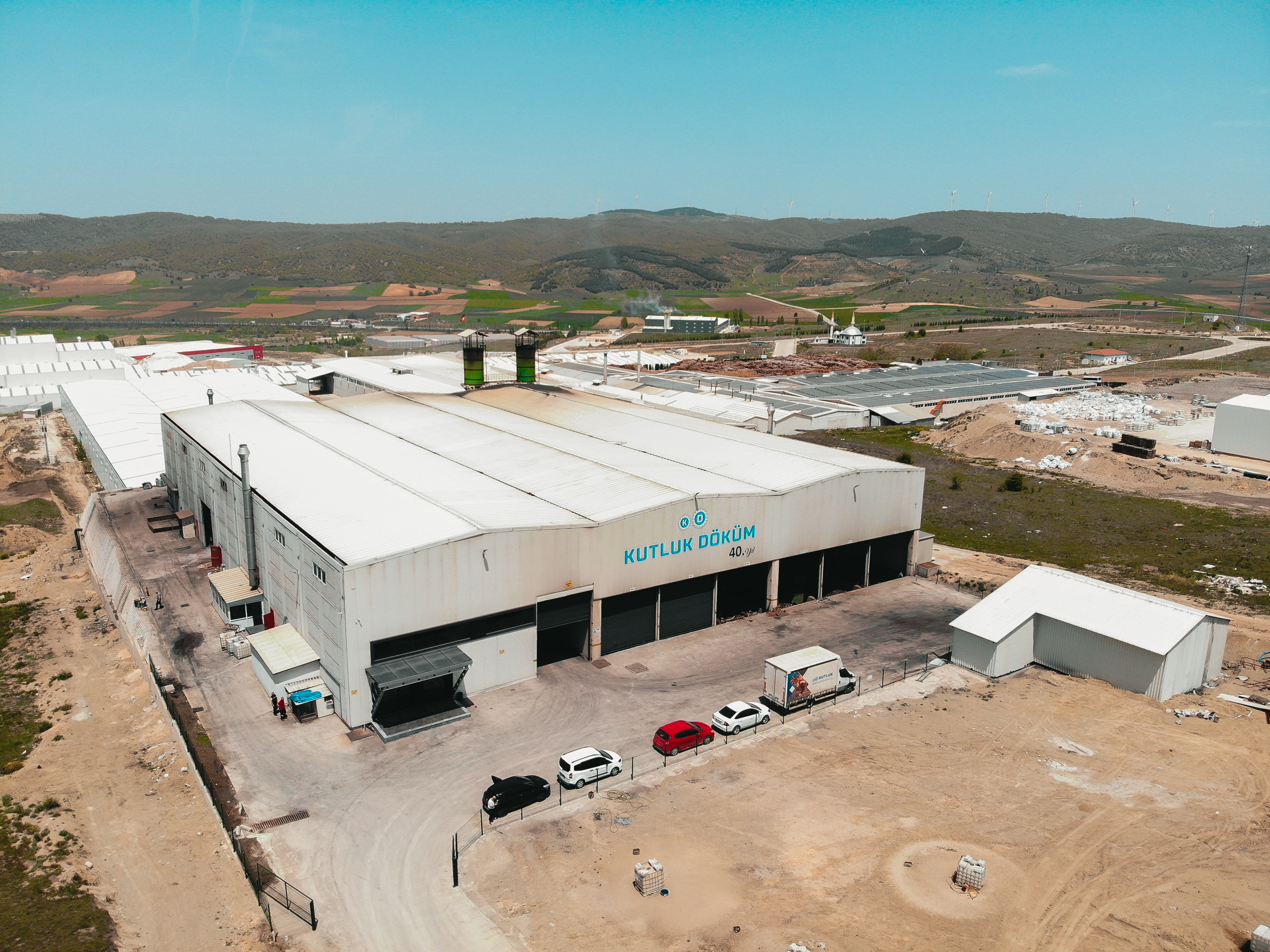 About Us
43 Years of Casting Experience
Kutluk Döküm is an organization that prioritizes customer satisfaction with its engineering team and experienced employees. It has the facilities and knowledge to meet the high-level technical requirements and services requested by our customers.
Kutluk Döküm serves the sector with its 1500 m2 closed 3500 m2 open Bursa factory and 5000 m2 closed and 11000 m2 open area Bozüyük factory, 2 foundries in total, 8 engineers and 49 employees.
Kutluk Döküm strives to provide its customers with high-quality service by continuously improving and developing its casting processes to ensure high-quality casting production.
Our goal is to become a leading brand in the casting industry, both nationally and internationally, by providing services with a rational, responsible, and principled approach.
Kutluk Casting casts gray cast iron (pig cast iron), ductile cast iron, all steel alloys, stainless steel and aluminum groups. Working at full capacity in both factories, Kutluk Döküm also assists its customers in model making and machining parts.
50% of the products we produce are exported is being done. In the domestic market, the industry We also work with important companies;
State of the art induction hobs
Sand recycling systems
Sand mixers
Ceiling cranes
Sandblasting systems
Heat treatment furnace
Metallography laboratories our company available in-house.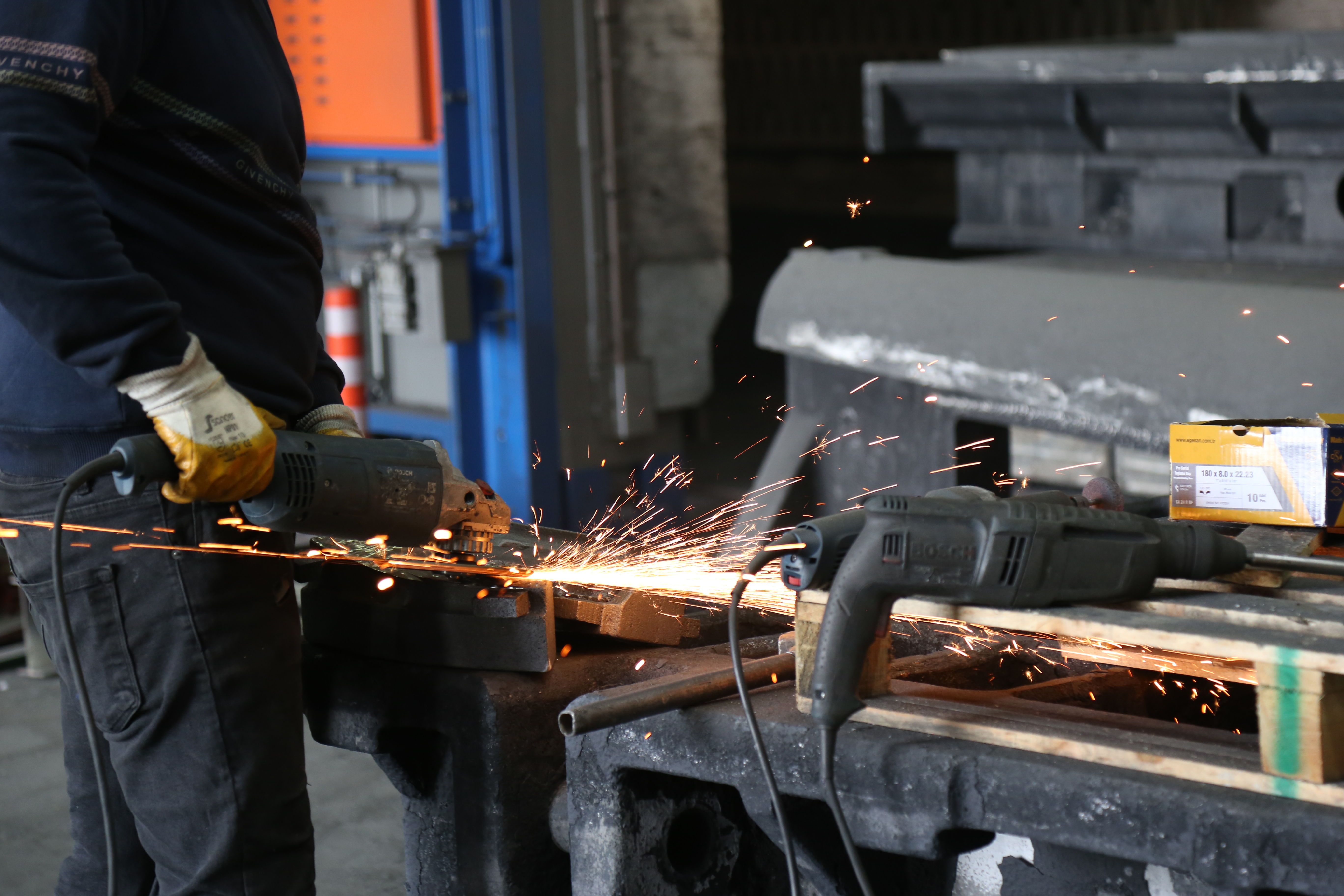 1980
Establishment
Kutluk Döküm was established as Kutluk Aluminum by our founder Ali KUTLUK in 1980 in Bursa.
2001
System
The company has transitioned to an ERP software system.
2002
Company
Kutluk Döküm ilk büyüme adımını atarak Bursa Nilüfer Organize Sanayi Bölgesi'ne taşınmıştır.
2011
Institutionalization
Kutluk Döküm has changed its title to Kutluk Döküm Ltd. Şti. by moving towards institutionalization.
2013
Sector
In 2013, due to the increasing demand for services, Kutluk Döküm Ltd. Co. expanded its capacity and entered the iron casting sector with automotive press molds, and continues to provide both aluminum and iron casting services under one roof.
2014
Certificate
ISO 9001:2008 certification has been obtained.
2022
Bozüyük
BOZÜYÜK ORGANIZED INDUSTRY Our 2nd Factory in the REGION and our administration building was built, production has been started
2023
Bozüyük
A new headquarters and management building belonging to the company has been built in Bozüyük 1st Industrial Zone and moved into.
• In 2022, we decided to increase our production capacity with a new breakthrough. We established our Bozüyük factory, which is 1 hour away from Bursa. We have taken an important step in serving the casting industry by triple the current production capacity.
• Our second factory started production as of August 2022.
• All machinery and equipment are new.
• Our factory consists of 3 halls.
• It has 5000 m2 closed area and 11000 m2 open area.